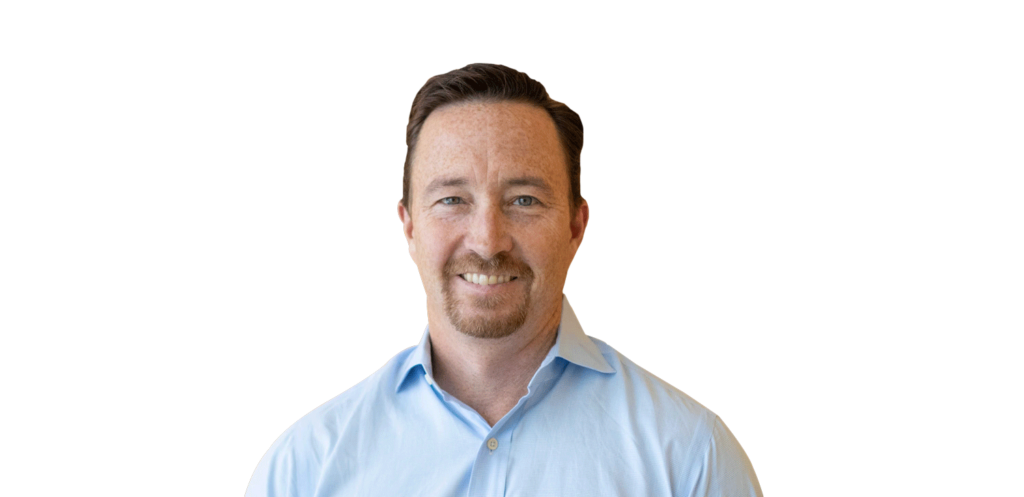 The Science of Dream Teams
How talent optimization can drive engagement,
productivity, and happiness.




Bulk Orders: Want up to 25% off your bulk order? Order 10+ copies at a discounted rate, or order 50+ copies and have Mike Zani facilitate a book club discussion with your organization. Contact orders@bookhighlight.com for your bulk order today.
Book Club: 
Order 50+ copies and have Mike Zani facilitate a book club discussion with your organization plus get up to 25% off your order. Learn more 
here
.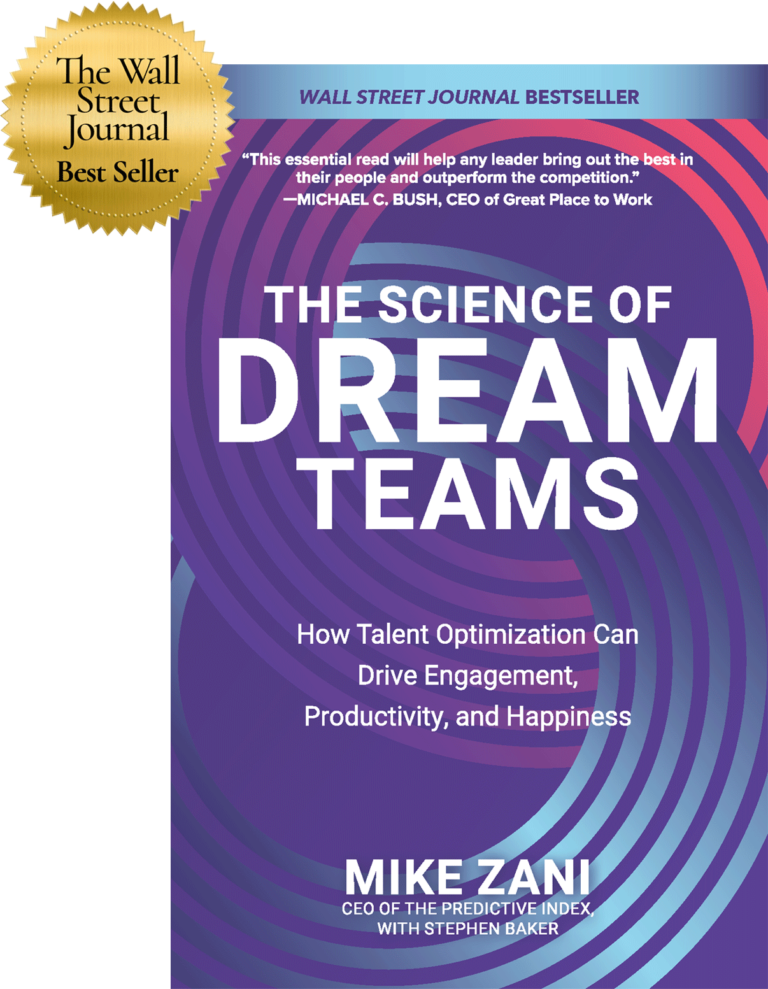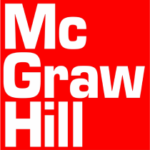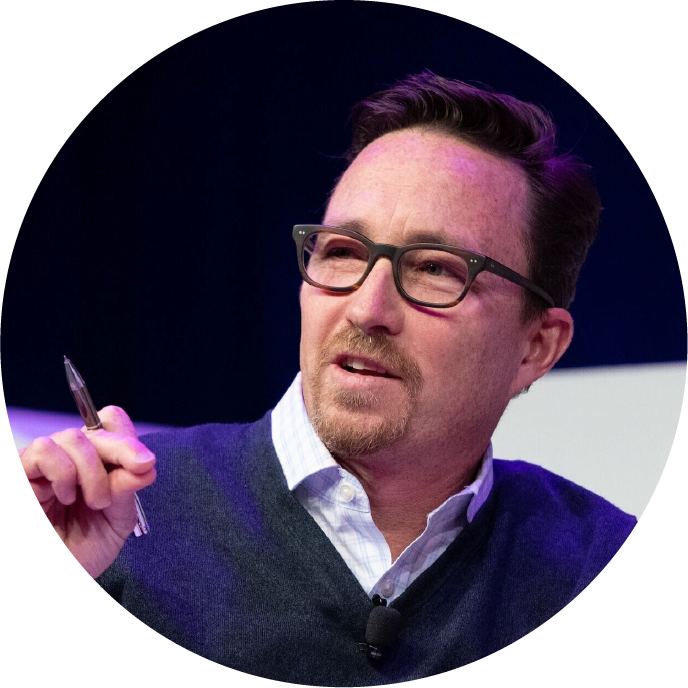 MIKE ZANI is the CEO of The Predictive Index, a talent optimization platform that uses over 60 years of proven science and software to help businesses design high-performing teams and cultures, make objective hiring decisions, and inspire greatness in people. Its 8,000+ clients include Bain Capital, Blue Cross Blue Shield, DoorDash, LVMH, Nissan, Omni Hotels, and VMware. Zani is also the co-founder and partner at Phoenix Strategy Investments, a private investment fund. An avid sailor, he was coach of the 1996 US Olympic Team. He holds a BS from Brown University and an MBA from Harvard Business School.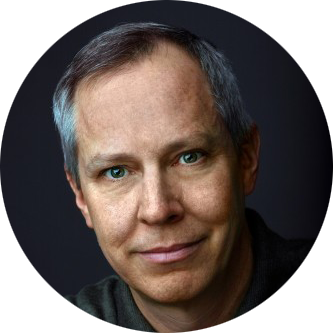 STEPHEN BAKER was a senior technology writer at BusinessWeek. He is the author of The Numeroti and Final Jeopardy: Man vs. Machine and the Quest to Know Everything, and coauthor of the New York Times bestseller Where Does It Hurt?: An Entrepreneur's Guide to Fixing Health Care and Hop, Skip, Go: How the Mobility Revolution Is Transforming Our Lives.
From the CEO of The Predictive Index, the leader in talent optimization, comes "Moneyball for leadership" and people management.
Build a dream
team in
10 steps
takeaways from "The Science of Dream Teams"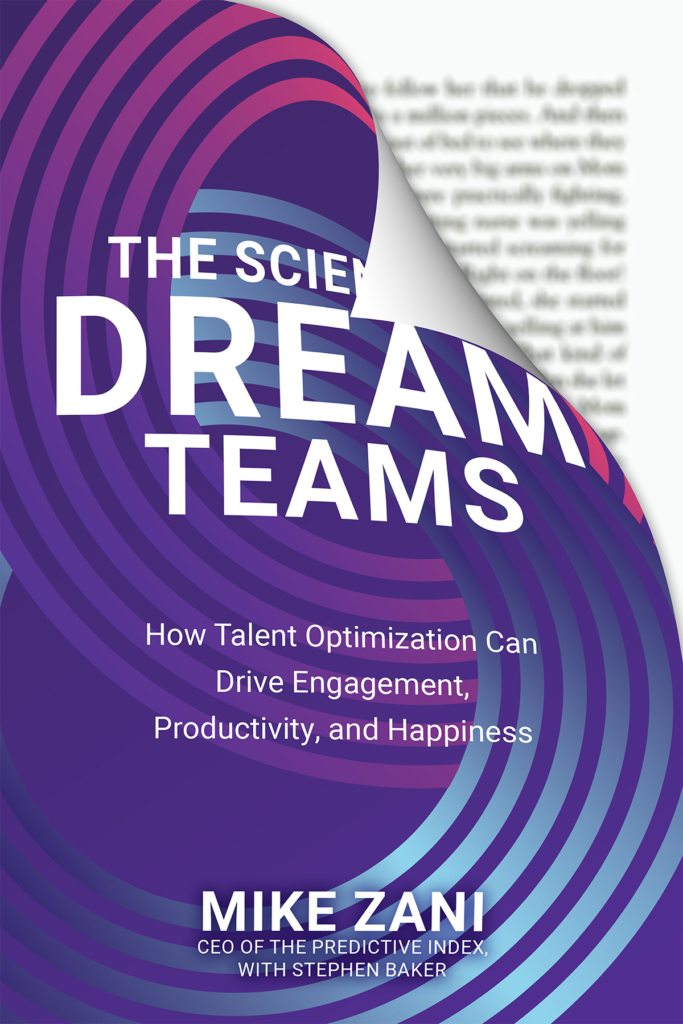 How do you find the perfect person for the job in a stack of hundreds of resumes? Why do some teams succeed while others – made up of equally talented people – stumble? If the quality of your workforce is your company's most important asset, then why are your managers still basing these critical decisions primarily on interviews and their gut instincts? In The Science of Dream Teams, Mike Zani details a data-driven approach to talent optimization that makes hiring, motivating, and managing people more efficient and effective than ever. It employs sophisticated assessments, tools, and software that enable leaders to:
Measure the traits and characteristics that predict success in a role or fit on a team

Build

finely tuned project teams and well balanced leadership teams
Boost employee productivity, engagement, retention-and happiness

Unlock

the hidden potential of individual workers and your organization as a whole
Whatever the business or industry, this game changing approach has the power to unlock an unbeatable competitive advantage!
Use some of the tools mentioned in the book!
Praise for
The Science of Dream Teams
"For business leaders concerned about linking their business strategy to their talent strategy, The Science of Dream Teams speaks to a relevant problem—our inability to consistently and predictably get the most out of our people—and offers a practical solution."
"Looking for guidance on how to take team-building to the next level? The Science of Dream Teams deserves a spot on your bookshelf."
"In The Science of Dream Teams, Zani provides a valuable framework that offers best practices to improve any team's chance of success. Recognizing the triggers that lead to one's 'Back of the T-shirt' behaviors is a great reminder for any leader who is committed to continuous improvement."
"The Science of Dream Teams is like Moneyball for managing talent. Read it, and you realize that most of us have been coasting on our most important asset, our people, and relying on our guts. Mike Zani finally shows us how to put science into the talent equation."
"Mike Zani has much to teach us about team building. In The Science of Dream Teams, he generously shares wisdom gleaned from his 20 years of experience helping hundreds of companies optimize their teams."
"I highly recommend The Science of Dream Teams...This book makes clear just how valuable these tools are and how, in today's global economy and highly competitive world, they make the difference between mediocrity and standout performance for your business."
"One of the most transformative books on building teams I've read in years—each chapter is full of real advice for elevating the performance of your most important asset, your people."
"A brilliant argument for complementing personal judgment with objective data, this book will forever change the way you build, structure, and motivate teams."
"The Science of Dream Teams goes beyond just teams. It presented many opportunities for my own introspection and actionable ways for me to improve as a self-aware leader."
"I really like this book. As soon as he told the story of the two sides of the T-shirt, I was hooked."
"This essential read will help any leader bring out the best in their people and outperform the competition."
"Zani provides excellent insights that make you look inward to explore your own strengths and weaknesses as a leader—and to properly examine your employees' profiles and data to set your business up for success."
"There's an art and a science to building great teams. Zani's The Science of Dream Teams [is]...an incredible playbook filled with stories, practical examples, and advice on how to use talent optimization to transform your teams and, ultimately, your company...This is a must-read for all people leaders."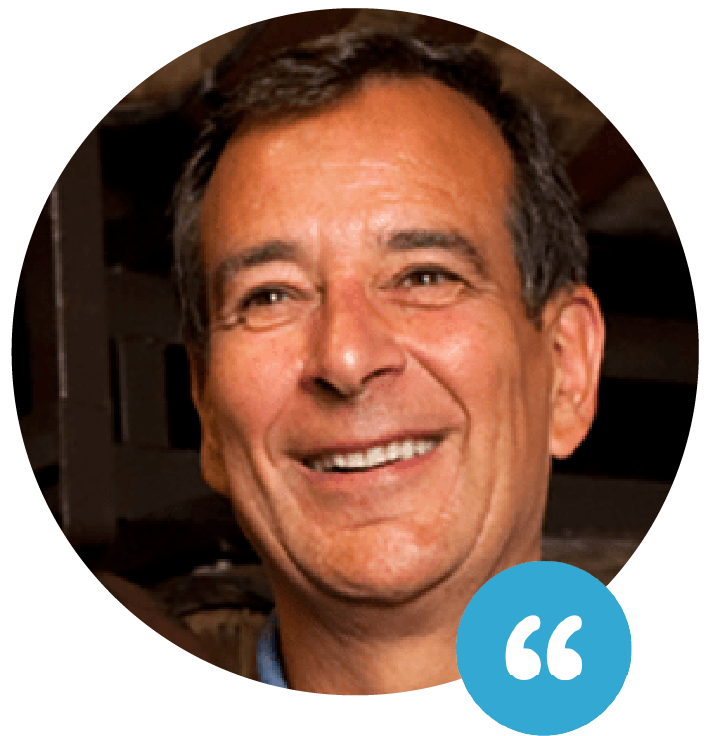 "An indispensable road map to creating high-performing teams who can build a great company, this book is a must-read for anyone who aspires to organizational excellence."
Jim Koch

| Cofounder and Chairman of Boston Beer Company
Conversation with Jim Koch of Boston Beer Company
Introduction to talent optimization @ OPTIMA 2019
Conversation with Alix James of Nielson Kellerman
Guy Raz Interview with Mike Zani
Media Inquiries
Jenny Moebius
jmoebius@predictiveindex.com
(617) 922-8004